A Vision for a Resilient East Harlem
New York, NY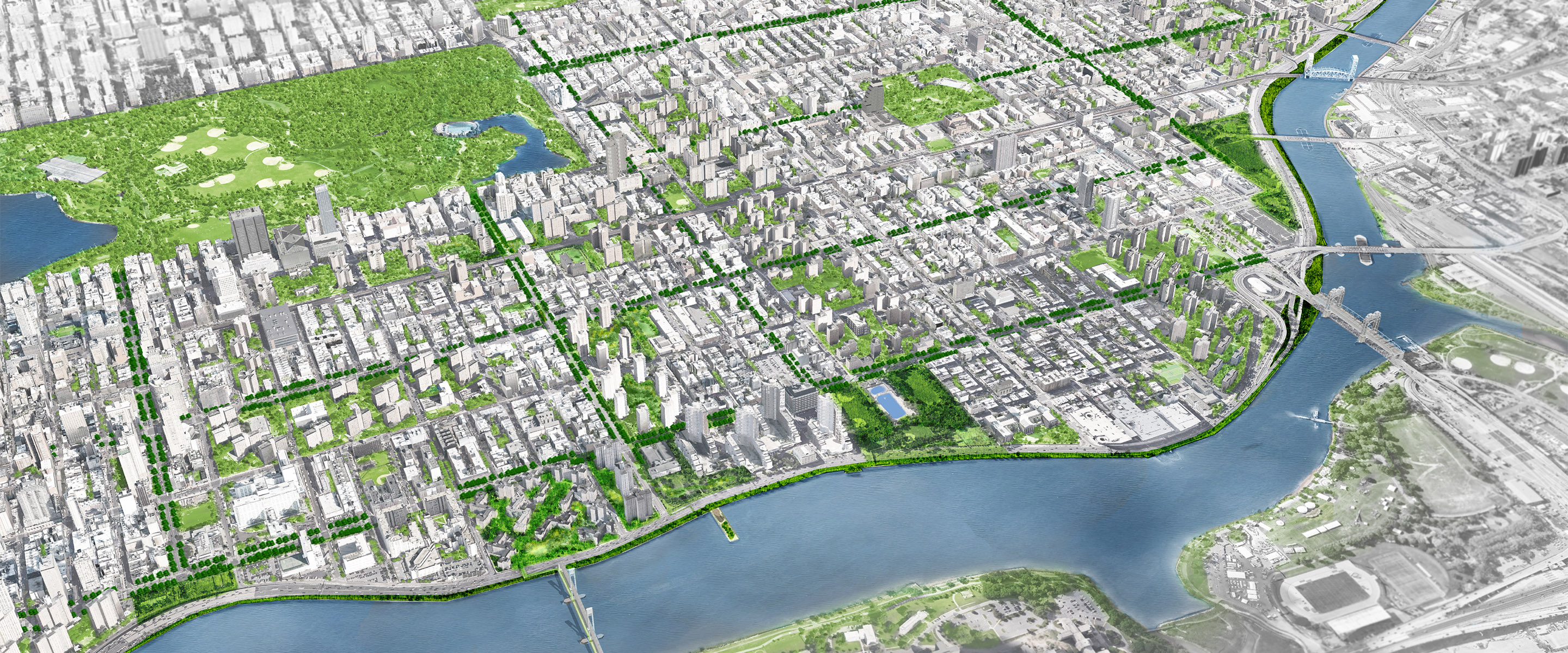 A year-long visioning project with NYC Parks and the Mayor's Office of Recovery and Resiliency, A Vision for a Resilient East Harlem addresses the impacts of climate change in a diverse, densely populated, and rapidly developing area of upper Manhattan. Co-led by Starr Whitehouse and One Architecture, the team studied the impacts of future... Continue Reading
A year-long visioning project with NYC Parks and the Mayor's Office of Recovery and Resiliency, A Vision for a Resilient East Harlem addresses the impacts of climate change in a diverse, densely populated, and rapidly developing area of upper Manhattan. Co-led by Starr Whitehouse and One Architecture, the team studied the impacts of future sea level rise, coastal surge, rain events, and extreme heat on physical assets and socially vulnerable groups with particular attention to waterfront open spaces along the Harlem River. Taking advantage of East Harlem's decentralized but extensive public space network, the final plan makes recommendations for integrating storm water management and coastal protection with open space planning and social resiliency throughout the neighborhood.
Through an innovative stakeholder outreach strategy, the team partnered with local charter school DREAM to offer a curriculum in resiliency planning to East Harlem high schoolers. The course exposed students to principles and professional methodologies related to neighborhood mapping, analyzing social vulnerability, and designing green infrastructure. The goal of the course was to build a culture of resilience in East Harlem by empowering young scholars at DREAM to be leaders on climate in their communities. At the end of the course's first year, students worked with Washington Houses to help install a new rain garden on the campus and survey residents about their emergency preparedness needs—resulting in publication of a 30-page, site-specific pocket guide called Washington Houses Ready.
Read Michael Haggerty and Emily Parkey's article on the Climate Resilience Leadership Lab, published by Urban Omnibus.