Huanyu Chen
Urban Designer, Asst. Studio Director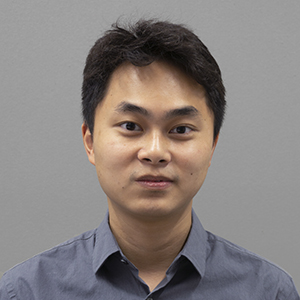 Urban Designer and Assistant Studio Director Huanyu Chen plays a critical role in project visualization and production management at Starr Whitehouse. As Assistant Studio Director, Huanyu works closely with senior staff to improve project production and management workflows. Frequently called on to distill urban systems, client needs, and community desires into clear schematic designs, Huanyu brings deep expertise in graphic technologies and production management. He developed a digital model and GIS data to support the team's resilience study and design of a new 7-acre waterfront park for Manhattan Greenway Harlem River; generated an updatable Lumion model to register real-time evolutions in the site design of Durst's Queens Plaza Park Development; and developed rendered plans and perspectives to build consensus around an open-air market at the Luna Corporate Plaza in Sao Paulo. He also brings technical knowledge of NYC standards, including DOT's Street Design Manual, NYC Parks Standard Details and DCP zoning. For Safe Routes to Transit – 86th Street, he coordinated inputs from the engineer, NYC DDC, and NYC DOT to design streetscape enhancement options. Huanyu completed his Master's­­ of Science in Architecture and Urban Design at Columbia University, where he focused on landscape infrastructure and reshaping the public realm, and Bachelor of Engineering in Urban Planning at Wuhan University, where he focused on spatial analysis.
Representative Projects:
Manhattan Greenway Harlem River Waterfront Park Design, New York, NY
East Shore Shoreline Parks Resilience Plan, Staten Island, NY
Arverne East Nature Preserve, L+M Development Partners, Queens, New York
Marsha P Johnson State Park Public Outreach and Park Design, Brooklyn, NY
Union Square Streetscape and Lighting Plan, New York, NY
Vine Street Waterfront Development, Philadelphia, PA
Bear Mountain Restoration, Bear Mountain, NY
Harlem Greenway Link, New York, NY
Queens Plaza Park Development, Queens, NY
Luna Corporate Park and Food Market, São Paulo, Brazil
375 Pearl Plaza, New York, NY
Freshkills South Park, Staten Island, NY
Elmont Road Park, Long Island, NY
Empire State Trail Canalway, Tonawanda, NY
StuyTown Fitness Park, New York, NY
Bedford Green House, New York, NY
Intergate.Manhattan, New York, NY
Brooklyn Bridge Esplanade, New York, NY
Anderson Park, New Rochelle, NY
Carroll Park Community Vision Plan, Brooklyn, NY
Jones Beach Nature Center, Wantagh, NY
Lower Manhattan Mobility Analysis, New York, NY*
Erie Canal Infrastructure Transformation Study, New York State*
*Work done before joining Starr Whitehouse.