Huanyu Chen
Landscape Designer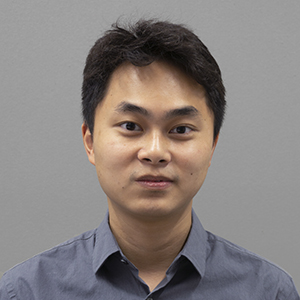 Huanyu Chen joins Starr Whitehouse after completing his Master of Science in Architecture and Urban Design at Columbia University, where he focused on landscape infrastructure and reshaping the public realm. With interests in data-driven analysis and urban design, he conducted land loss research on the Lower Mississippi delta to analyze the impact of human activities and climate change on the natural environment, as well as python-based visual simulations to evaluate the evacuation efficiency of global urban fabrics. Prior to joining Starr Whitehouse, Huanyu participated in a Lower Manhattan mobility analysis and a visioning project reimagining the Erie Canal as an intern at BuroHappold Engineers.
Representative Projects:
375 Pearl Plaza, New York, NY
StuyTown Fitness Park, New York, NY
Bedford Green House, New York, NY
Intergate.Manhattan, New York, NY
Brooklyn Bridge Esplanade, New York, NY
Anderson Park, New Rochelle, NY
Carroll Park Community Vision Plan, Brooklyn, NY
Jones Beach Nature Center, Wantagh, NY
Lower Manhattan Mobility Analysis, New York, NY*
Erie Canal Infrastructure Transformation Study, New York State*
*Work done before joining Starr Whitehouse.