Jacob Lange
Principal, Director of Starr Whitehouse Atlanta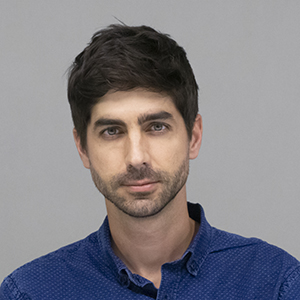 Jacob is a landscape architect and the Director of Starr Whitehouse's Atlanta studio, where he leads projects ranging from urban open spaces, waterfront parks, and community-focused green infrastructure, to large-scale mixed-use developments and multi-family residential amenity spaces. Under Jacob's direction, Starr Whitehouse leads two of the City of Atlanta's Green Infrastructure Design Challenge projects, integrating stormwater management into community-enhancing open spaces and educational and vocational training programs that support economic development in underserved communities. In Roswell, GA, Jacob currently leads the implementation of a new riverfront park on the Chattahoochee River, expanding waterfront access, extending local habitat, and reinforcing shoreline resilience.
Jacob is an active member of the ULI Atlanta chapter and graduate of the chapter's 2020 Center for Leadership program. He has volunteered extensively for Park Pride's Park Visioning program and served as an advisor to the Candler Park Conservancy and the Friends of Memorial Drive Greenway as they implement ambitious long-term vision plans.
Jacob remains active on projects in the Northeast, where he manages some of Starr Whitehouse's most ambitious public open spaces. These include St. Mary's Park in the Bronx, the reconstruction of the FDR Drive Promenade at Carl Schurz Park in Manhattan, and public open spaces for The Durst Organization's new mixed-use developments at Queens Plaza Park in Queens and along the Delaware Waterfront in Philadelphia. He is also lead designer for the NYC Economic Development Corporation's reconstruction of the Brooklyn Bridge Esplanade, a linear park and multi-use urban trail that weaves its way under, over, and through a complex network of transportation and utility infrastructure.
Representative Projects:
North Point Parkway, Alpharetta, GA
Lakebottom Park and Theo Mcgee Park Restoration Plans, Columbus, GA
Roswell RiverParks, Roswell, GA
Green Infrastructure Challenge: MLK Living Lab, Atlanta, GA
Green Infrastructure Challenge: Continental Colony, Atlanta, GA
Vine Street Development & Park, Philadelphia, PA
St. Mary's Anchor Park Master Plan and Reconstruction, Bronx, NY
FDR Drive Promenade Rehabilitation, New York, NY
Brooklyn Bridge Esplanade, New York, NY
New Rochelle Transit-Oriented Development, New Rochelle, NY
Queens Plaza Park Development & Park, Queens, NY
Greenpoint Terminal Market Master Plan and Development, Brooklyn, NY
Covington Town Center Development, Covington, GA
Amy Erwin Memorial Garden, Candler Park, Atlanta, GA
NYPD 40th Precinct Station House, Bronx, NY
St. Barnabas Hospital Annex, Bronx, NY
Equinox Hudson Yards Development, New York, NY
Atlantic Chestnut Affordable Housing, Brooklyn, NY