Jacob Lange
Principal & Director, Starr Whitehouse Atlanta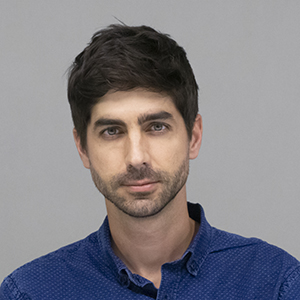 Jacob Lange brings a decade of design and project management experience in a variety of landscape types—from parks and public open space, to multi-family residential amenity spaces, to mixed-use waterfront developments. Recent efforts include managing the master plan and reconstruction of St. Mary's Park in the Bronx, a 32-acre historic park at the heart of the vibrant but economically-disadvantaged Mott Haven neighborhood. Through community workshops and targeted stakeholder outreach, a new vision was formulated to position St. Mary's as a catalyst for community health and a symbol of neighborhood pride. Jacob's belief in the healing power of landscape was also employed at a joint affordable housing development /outpatient health facility at St. Barnabas Hospital in the Bronx. The project's "health plaza" connects the community to this anchor institution, promoting healthy living through access to nature, opportunities for exercise, and places for meaningful social interaction.
In 2018, Jacob opened Starr Whitehouse's first branch office in Atlanta, GA. Under Jacob's direction, Starr Whitehouse will soon begin work on two of the City of Atlanta's Green Infrastructure Design Challenge projects, as well as the implementation of a new riverfront park for the City of Roswell, GA. Jacob has also worked with the community of Westview to re-envision a traffic triangle as a community memorial and park, and consults with the Candler Park Conservancy and the Friends of Memorial Drive Greenway on implenting their ambitious long-term vision plans.
Jacob remains active on projects in the Northeast, where he has been leading landscape design on some of the firm's most ambitious public open spaces. These include St. Mary's Park in the Bronx, the reconstruction of the FDR Drive Promenade at Carl Schurz Park, and public open spaces for The Durst Organization's new developments at Queens Plaza Park in Queens and Vine Street in Philadelphia. He is currently spearheading landscape design for NYC EDC's reconstruction of the Brooklyn Bridge Esplanade.
Representative Projects
Roswell Riverparks, Roswell, GA
Green Infrastructure Challenge: MLK Living Lab, Atlanta, GA
Green Infrastructure Challenge: Continental Colony, Atlanta, GA
St. Mary's Park Master Plan and Reconstruction, Bronx, NY
FDR Drive Esplanade Reconstruction, New York, NY
Brooklyn Bridge Esplanade, New York, NY
Atlantic Chestnut Affordable Housing, Brooklyn, NY
Lexington Gardens Affordable Housing, New York, NY
Greenpoint Terminal Market Master Plan, Brooklyn, NY
Greenpoint Terminal Hotel, Brooklyn, NY
NYPD 40th Precinct Station House, Bronx, NY
St. Barnabas Hospital Annex, Bronx, NY
West 58th Street Development, New York, NY
Duane Street Co-op Amenity Terrace, New York, NY
East 149th Street Development, Bronx, NY
EF Academy, Thornwood, NY