Tibbetts Brook Daylighting
Bronx, NY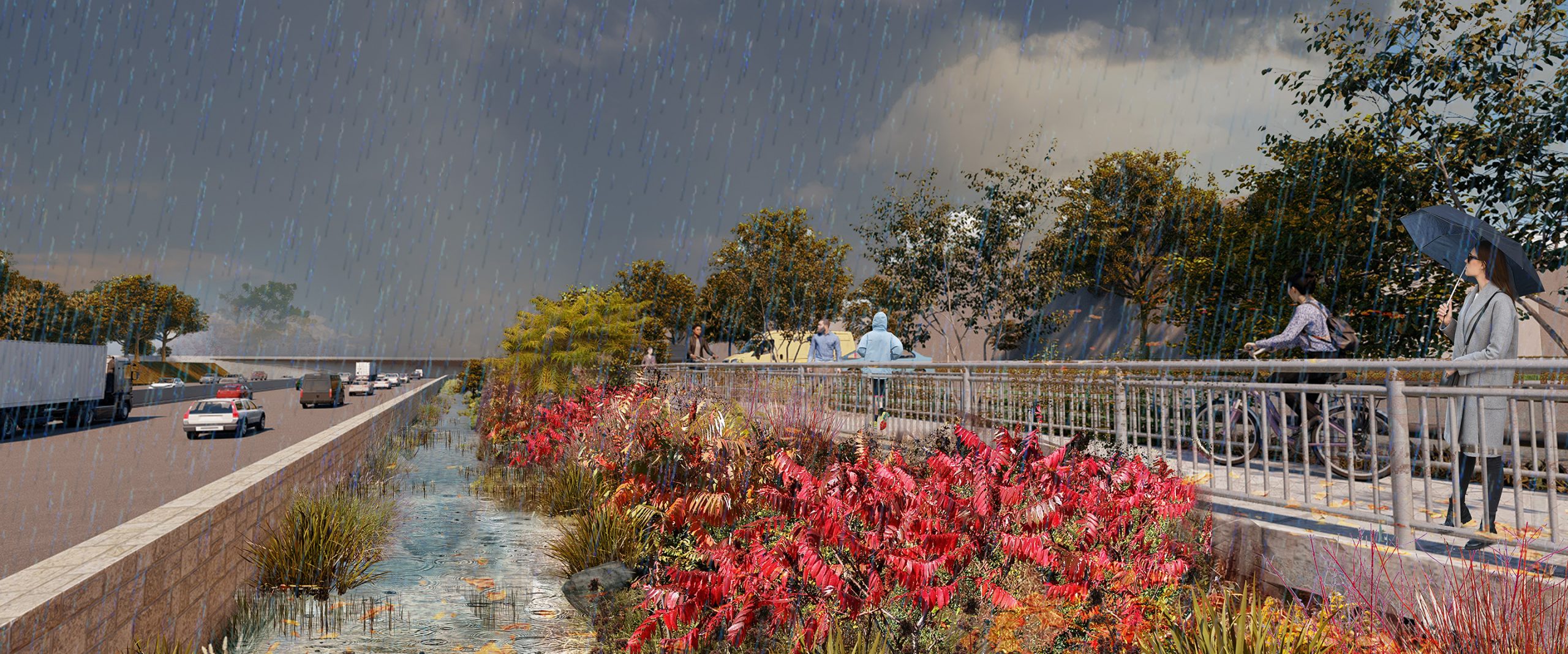 The much-anticipated daylighting of Tibbetts Brook will significantly reduce pressure on the Broadway sewer while adding recreational and environmental co-benefits to the Bronx. Historically running from Yonkers to the Harlem River, Tibbetts Brook was diverted into the sewer system in 1912, contributing significantly to Combined Sewer Overflows (CSOs) in recent decades. Teaming with Hazen... Continue Reading
The much-anticipated daylighting of Tibbetts Brook will significantly reduce pressure on the Broadway sewer while adding recreational and environmental co-benefits to the Bronx. Historically running from Yonkers to the Harlem River, Tibbetts Brook was diverted into the sewer system in 1912, contributing significantly
to Combined Sewer Overflows (CSOs) in recent decades. Teaming with Hazen and Sawyer, Starr Whitehouse has been retained to daylight a portion of the stream and channel it back into the Harlem River via Van Cortlandt Park and two railway right-of-ways. The plan will have three primary impacts: by redirecting a portion of the stream into the Harlem River, it will reduce CSOs by 220 million gallons per year; by daylighting a mile-long portion of the new watercourse, it will restore native riverine habitat; and by extending the Empire State Trail greenway along the daylit portion of the stream, it will add a significant recreational and social amenity to this part of the Bronx. Projected to be one of New York City's most cost-effective green infrastructure investments to date, the project leverages infrastructure funding for a greener, more connected public realm.
Read the Smithsonian Magazine's feature on Tibbetts Brook and other nationwide daylighting projects here.
Category