Janet Broughton
Associate, Assistant Studio Director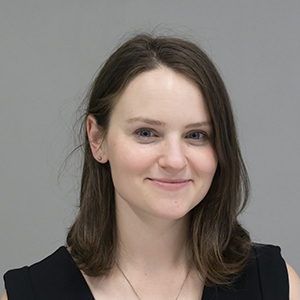 Janet Broughton's interests in design revolve around landscape performance, the ability of a space to meet the complex set of separate but interrelated needs placed upon it in the urban environment. Her expertise in design development, construction documentation, and green infrastructure means that Janet is frequently called upon to assist project managers on large projects coordinate between clients, other teams members, and design staff. To date, she has played a vital role in the design and administration of the Battery PlayScape, Rodman's Neck NYPD Training Facility, and Hoboken SW Bloack 12 Park, among other projects.
Janet brings experience in urban agriculture, flexible design solutions, and strong community engagement in the development of three community gardens in the South Bronx, East Harlem, and the post-Sandy Rockaways. Janet's background in soil science has also given her an interest in the edges where hardscape and ecology interact in the built environment, an interest she developed in her thesis at UIUC, which explored the potential of textiles as a material in landscape architecture. Informed by Gottfried Semper's theory of the origin of architecture, these investigations led to the development of a tectonic theory for landscape architecture that encourages landscape architects to study how the built environment structures the forces and flows that act upon a space.
Representative Projects
Freshkills South Park master Plan and Phase I, Staten Island, NY
Battery PlayScape, The Battery, New York, NY
Spring Creek, New York, NY
Hallets Point Esplanade, Queens, NY
Southwest Park, Hoboken, NJ
Norwalk Aquarium, Norwalk, CT
Battery Coast Guard Monument, The Battery, New York, NY
Randall's Island Hell Gate Bikeway, New York, NY
Rodman's Neck NYPD Training Facility, Bronx, NY
DASNY El Regreso Men's Dormitory, Brooklyn, NY
Willis Avenue Community Garden, Bronx, NY*
La Casita Community Garden, New York, NY*
Seagirt Boulevard Community Garden, Queens, NY*
Volunteer Leader for MillionTreesNYC projects, New York, NY*
*Work completed as project manager for the New York Restoration Project.