Nicolas Grefenstette
Landscape Designer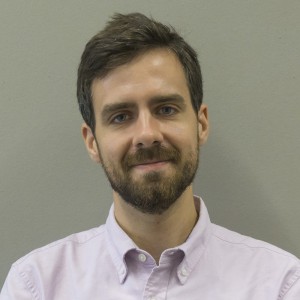 Nicolas's interest in cities stems from his background in cultural geography and personal experiences living in metropolises across Europe and Asia. Dually trained in landscape architecture and urban planning, Nicolas joins Starr Whitehouse as a landscape designer with a passion for improving New York's public space.
Addressing intersections between the cultural and ecological dimensions of the built environment, Nicolas's work includes projects of various scales, from local heritage landscapes to larger-scale urban design or resiliency projects. His work on the Willard Cemetery planting plan in upstate New York led to his team's design being adopted and replicated across several Office of Mental Health cemeteries. At a larger scale, his collaboration with a team of graduate students and UN-Habitat led to a publication showcased at Habitat III in Quito, illustrating alternative landscape approaches to disaster relief in the coastal Philippines. While studying at Cornell University, his interests in the reclamation of underutilized land led him to look at brownfields along New York's urban waterfront from a landscape planning perspective, an approach which revealed how the site's industrial histories could be used to propose alternatives to existing remediation practices.
At Starr Whitehouse, Nicolas is using his dual background to understand, analyze and design for the complexity of larger-scale public space projects.
Representative Projects
Halletts Point Waterfront Development, Queens, NY
Harlem Greenway Link, New York, NY
Compass Residences, Bronx, NY
Ilot Peillonnex, Geneva, CH*
Willard Cemetery, Ovid, NY*
* Work completed prior to joining Starr Whitehouse